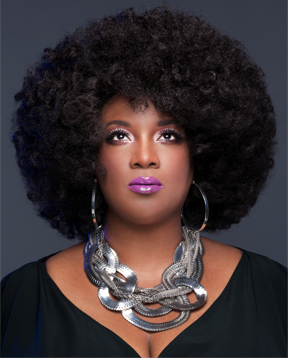 The Terri Green Project
THE UK SOUL CHARTS #1, #9 AND BILLBOARD #16
Vocalist, Songwriter, Terri Green aka global dance diva Terri B! and saxophonist, keyboardist Toddi Reed aka Torsten Abrolat joined forces to create and produce dynamic soul music for the grown and sexy music lover, with global appeal. Their passionate admiration for the music of the 60s, 70s and 80s was the inspiration for their retro soul style. The band fuses soul, pop, jazz, pop, classical and dance to create original songs that transcend the ages and capture hearts.
--- deutsch --
Das Terri Green Project verschmilzt klassischen Soul mit dem heutigen R&B
The Terri Green Project
Die Songwriterin, Sängerin und Produzentin Terri Green fand ihren Groove bei dem Komponisten, Arrangeur und Saxophonisten Toddi Reed aka Torsten Abrolat. Der Hit "Night to Remember" (Nr.1 der UK Soul Charts) hat im April 2019 die Weichen gestellt. Das Duo ist dabei, seinen "Grown & Sexy" Soul weltweit an Musikliebhaber zu verbreiten. Ihr Sound mischt klassische, soulige Arrangements mit funky, groovenden Beats. Die Band wurde zuletzt in zu Deutschlands größter Morgenshow im ZDF Morgen Magazin eingeladen.
Career Highlights
The band topped the UK Soul Charts at #1 and #9 in 2019
The second single "Giving it up" was #1 in the solarradio listners' choise charts in UK
The band hit #16 in the US Billboard Dance Chart in 2019
The band collected dance chart entries in Switzerland, Finland, Denmark, Sweden, Germany, Russia, and USA with Night to Remember
Independent Grammy nomination for female vocalist
Torsten was featured saxophone on German legendary singer, Howard Carpendale single "Es ist alles noch da"
Terri has topped the US Billboard Charts three times at number 1 since 2015.
Terri has amassed more than 70 million Spotify streams with her single Blind Heart with Swedish deejays Cazzette.
Band invited to appear on Germany's most popular morning show, ZDF Morgen Magazin in July 2019 *
Terri was double billed with legendary DJ David Guetta and Tiesto